The European Union has opened its borders for Ukrainian refugees, fleeing their country at war. But she does not show the same generosity towards other asylum seekers.
The situation in Ukraine undeniably constitutes a decisive turning point for the management of the displacement of populations in exile, who are among 84 millions in the world, according to the UNHCR.
Indeed, the decision was taken on March 4, 2022 by the European Union (EU) to activate for the first time in its history a 2001 mechanism aimed at granting temporary protection in the event of a massive influx of migrants. This is a big step towards better protection for migrants in crisis situations.
In fact, since the 1990s, asylum has only been seen through the prism of the fight against illegal immigration. The Syrian crisis perfectly illustrates this vision. In order to combat irregular immigration, the EU concluded a agreement with Turkey in March 2016 aimed at blocking on the one hand asylum seekers fleeing Syria and Afghanistan and transiting through this country, and on the other hand to return all new irregular migrants who leave there to reach the Greek islands.
With the decision of March 2022 therefore, the management of asylum under the prism of the fight against irregular immigration has just been ruled out in favor of welcoming civilian populations fleeing Ukraine. However, the scope of this response is limited in terms of the effective protection of certain migrants.
Indeed, Article 2 of this decision provides for the introduction of temporary protection for beneficiaries, including Ukrainians, permanent residents, refugees, stateless persons and their families]. This immediately excludes others, including sub-Saharan foreign students, when they manage to cross EU borders. Their fate is left to the discretion of EU member countries, which can repatriate them to their country of origin or grant them protection (temporary or international).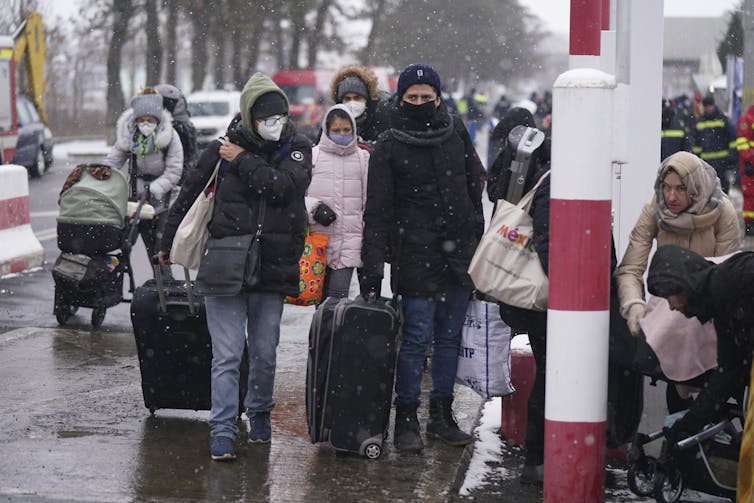 This therefore results in variable geometry protection for civilian populations in a context of international conflict and generalized violence.
We are already witnessing discriminatory practices at the borders of Ukraine and member countries of the European Union in the reception of civilian populations fleeing violence. This immerses us in a reflection on the responses of international law and State policies.
My co-author, Issiaka Mande et myself are specialists in migration, refugees and displaced persons in Canada and internationally, and members of the steering committee of theOMIRAS and Giersa.
An exemplary Belgian case in the management of the Syrian crisis
This protection granted to Ukrainians contrasts with recent decisions handed down by European courts on applications for humanitarian visas from Syrians fleeing conflict.
We can take as an example the judgment delivered by the Court (Grand Chamber of the Court of Justice of the European Union) on 7 March 2017 in the case X and X against Belgian State. A married couple - as well as their three young children, all of Syrian nationality and living in Aleppo, submitted visa applications to the Belgian Embassy in Lebanon for humanitarian reasons. They relied on article 25 of the visa code and intended to obtain refugee status as soon as they arrived in Belgium.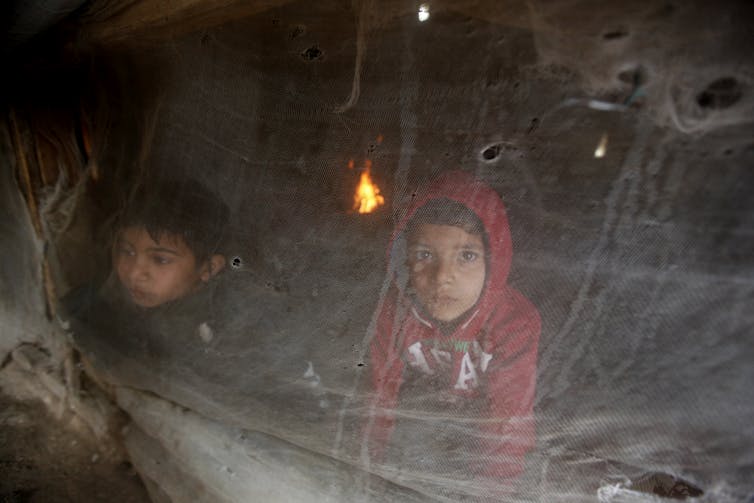 The interpretation adopted is that if the application relates to the humanitarian visa with the intention of submitting an asylum application, it is Belgian law that applies and not EU law. These Syrians wanted to exercise their right to leave their country at war. Once this step is completed, this couple and their children would apply for asylum under current Belgian and EU law. This request could be accepted or refused by the Belgian authorities. But it is this intention to submit an asylum application in Belgium, once there, which is the basis of the CJEU's decision even though the application was aimed at protection against the risk of inhuman and degrading treatment in Syria.
The inconsistencies of the international community
Faced with the human tragedy in Ukraine, the countries are trying to organize responses by offering to offer reception and asylum to these populations or to repatriate their nationals urgently. A surge of solidarity which translates the human values ​​on which the international community relies.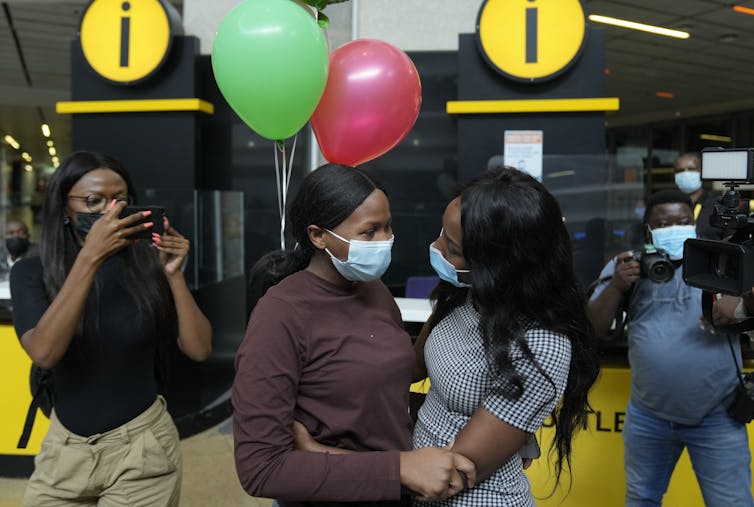 But a look at the responses to the millions of people on the move, including to the Yemenis, to the Rohingya in Burma, Venezuelans in Colombia, refugees in Uganda, Ethiopia, Chad, Democratic Republic of Congo, refugees and displaced persons in Iraq and Syrian refugees, leads us to question certain state practices. These leave millions of displaced without any guarantee of their fundamental rights. For example, migrants who suffer massive violence in Libya cannot travel to Europe to submit asylum applications.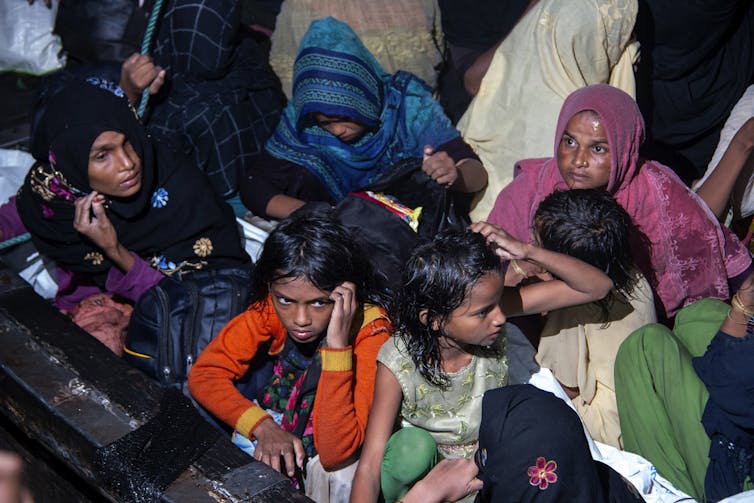 The right to leave any country where their life or dignity is threatened and right to seek asylum must be guaranteed to people fleeing persecution and violence in a context of conflict, without any discrimination linked to their legal status.
It is unanimously recognized in international law thatno state should send people back to a country where they would be at risk of torture, inhuman and degrading treatment application of the principle of non-refoulement of the Convention against Torture or Other Cruel, Inhuman or Degrading Treatment or Punishment.
Thus, blocking migrants at the gates of Europe in this context of conflict in application of the EU entry denial policies, is an important limit to this cardinal principle.
Thus, we consider that the management of asylum by the international community in general, and by the EU in particular, is far from guaranteeing the protection of displaced persons fleeing conflicts following an inclusive approach. The next developments in this crisis in Ukraine will allow us to attest to the effectiveness of temporary protection.
---
Ndeye Dieynaba Ndiaye, Professor of Migration Law, University of Quebec in Montreal (UQAM) and Issiaka Mande, Professor, University of Quebec in Montreal (UQAM)
This article is republished from The Conversation under Creative Commons license. Read theoriginal article.