Many Tunisians with higher education emigrate, judging that working and living conditions are more attractive abroad. How to deal with this phenomenon?
The phenomenon of " brain drain " (brain drain) is a problem observed all over the world: highly qualified workers (researchers, engineers, international professionals, etc.) migrate to developed countries, their country of origin losing one of its rarest resources, the " human capital ".
The brain drain leads to a substantial loss of talent for the countries of departure and a gain for the countries of arrival. Examples among others: some 1 doctors should leave Algeria in 2022 for France; in Canada, the government has announced that two-thirds of recent software engineering graduates of its best universities had settled in the United States; for their part, the French, especially the most qualified, are more and more attracted by expatriation since the number of departures to a foreign country has increased by 52% in 20 years, from 160 in 000 to 2006 in 270 according to INSEE.
If the brain drain concerns both developed and developing countries, it is in the latter that the consequences are particularly harmful, since they affect vital sectors.
According to the Organization for Economic Co-operation and Development (OECD), over a million people from the African continent and holders of a higher education diploma leave their country of origin each year to go to the countries of the North, which are more attractive in terms of salary and standard of living.
In this regard, the large number of Algerian, Zimbabwean and Nigerian doctors working respectively in France. as South Africa and USA illustrates the brain drain in the medical field and highlights the difficulties faced by countries of origin in retain their talents. The examination of the specific case of Tunisia makes it possible to better understand the springs of these processes.
The case of Tunisia
Tunisia has not been spared by this trend, the effects of which have repercussions on the gross domestic product, but also, in the longer term, on the country's intangible capital and its human development.
According to the OECD Tunisia was ranked in 2020 second among Arab countries in terms of brain drain, after Syria. About 8 senior executives, 200 engineers, 2 teacher-researchers, 300 doctors and pharmacists, and 2 IT specialists left the country in 300, according to the Office for Tunisians Abroad.
According to a study conducted by the Tunisian Association of Grandes Ecoles (Atuge), the departure of "talents" is motivated by the poor living conditions in Tunisia, the people concerned citing among the reasons that pushed them to leave corruption, the uncertain future, the liberticidal climate, bureaucracy, political instability and the best professional and financial opportunities abroad (a salary often multiplied by six or seven).
In the IT sector, in particular, the brain drain continues to intensify, which has a heavy impact on Tunisian companies, which encounter many difficulties both in recruiting candidates and retaining them.
Faced with this phenomenon, the government is working on streamlining the labor legislative framework in order to authorize the recruitment of students from other African countries present on its soil (there were 4 sub-Saharan students enrolled in 560) and thus , according to the formula of Kais Sellami, president of the National Digital Federation, "to stem the losses caused by departures".
Furthermore, it is important to implement measures that encourage skilled migrants to return to their country after acquiring useful skills abroad.
Thus, Tunisia is keen to send Tunisian students to prestigious universities abroad with a view to subsequently involving them in the development of scientific research in Tunisia itself. The number of Tunisian students in France stands at 13 in 073-2019. However, more than half (2020%) of students pursuing studies abroad (there would be more than 13 Tunisian students in France decided to settle there permanently, refusing any return to Tunisia.
Encourage to return
Several countries, including South Africa, have set up networks of reconnection with their expatriates by offering them incentives to return, for example tax advantages to create a business, work visas for foreign spouses, etc. For its part, the Turkey has set up specific measures in order to reverse the brain drain, to encourage people doing high-level scientific work to stay in the country and to increase the talented workforce that the country needs. As such, Ankara grants, in addition to financial incentives, support of up to $95 to researchers who will come to Turkey at the call of TUBITAK, the Scientific and Technological Research Council of Turkey.
For its part, Tunisia is responsible for financing additional training adapted to the needs of companies, which aims to enable young graduates and first-time job seekers to acquire "soft skills", certifications and improve their employability.
[Nearly 70 readers trust The Conversation newsletter to better understand the world's major issues. Subscribe today]
The increase in the number of graduates is another measure envisaged – a process which must be carried out in parallel with an effort aimed, based on the reference document which is the Repository of trades and skills, to establish a common language between training institutions, companies and the Ministry of Higher Education, so that training is better adapted to market demand.
Finally, the Tunisian State sets up various incentives such as incentives for cooperation between companies and research structures, funds for the promotion of research results and innovation transfers, provision of support structures for business creation, research incentives, incentives for the creation of innovative businesses, and encourages foreign investment that generates jobs in several sectors of activity (agriculture, industry, tourism, etc.).
How companies deal with the brain drain
Important work needs to be done by companies. These are called upon to develop appropriate and coherent strategic responses aimed at retaining their most talented workers in order to avoid the harmful consequences of their emigration. The Tunisian group TELNET, specializing in consulting, innovation and high technologies, and which has succeeded in launching the first Tunisian satellite Challenge One, is also a victim of the brain drain.
Today, the company combines several measures in order to control the departure flows of its engineers:
Building new external resources and skills consists of setting up subsidiaries abroad in order to preserve the company's human capital and maintain its know-how for as long as possible.
Anticipate and/or delay the departure of engineering personnel, by using young graduates and students at the end of their engineering cycle to meet labor needs and maintain the company's productivity.
One of the TELNET team leaders testifies:
"We contact the universities during the fifth year, before the qualification of the students. There is upstream work to prepare a catalog of our projects, the skills sought and the company's objectives. »
The team leader also asserts that companies with foreign subsidiaries should not hesitate to transfer employees wishing to emigrate to these subsidiaries, as this action would allow them to preserve the human capital of the company and maintain its know-how. the longest time possible.
"When our engineers decide to go abroad, at least it will be with us, to maintain them and not lose our know-how. People who wish to leave will be able to, but will stay with us as long as possible.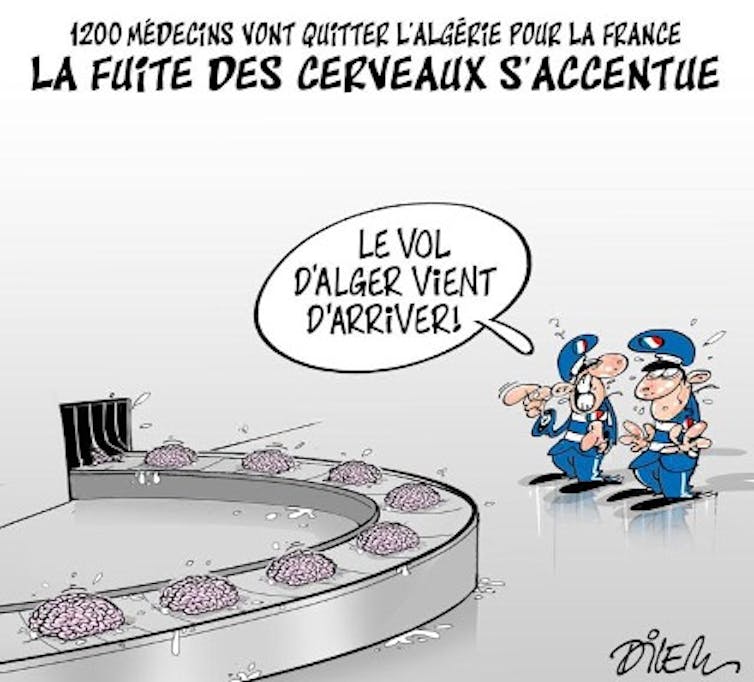 By analyzing the reasons why workers go abroad, it appears that financial reasons remain the most important. Companies must therefore review their compensation policy and grant a variety of benefits, such as bonuses, promotions, but also recognition, by making their executives more accountable.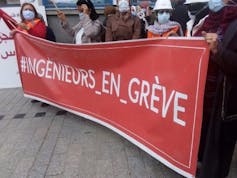 They must also give seniors, as well as juniors, the possibility of continuous training, and facilitate their participation in national and international conferences and exhibitions in their field of activity.
A good working atmosphere is fundamental for staff stability. Thus, the leaders of these companies are called upon to multiply the conviviality events in order to consolidate the links between employees, improve the quality of work and promote the well-being of all.
The challenge of human capital
In this era of successive crises, the phenomenon of the brain drain must be taken care of by the Tunisian authorities in order to avoid the departure or at least the non-return of these particularly competent people. Human capital, a key element for the economic prosperity of the country, must be developed from training, thanks to the provision of a favorable climate for education and the improvement of the quality of training.
For dissuade qualified people from leaving their country, Tunisia must manage to create conditions that can contribute to their development and establish operational and concrete measures for the creation of wealth and employment, that is to say, offer forms of recognition to the most deserving, ensure better jobs and attractive salaries, more prospects and a higher standard of living. In addition, Tunisia should cooperate with destination countries to find solutions, such as advocating a selective immigration policy minimizing losses and/or maximizing gains from labor mobility; and put in place incentives, fiscal or otherwise, to encourage return migration.
---
Fadia Bahri Korbi, Lecturer in Management Sciences, National Conservatory of Arts and Crafts (CNAM)
This article is republished from The Conversation under Creative Commons license. Read theoriginal article.