New stage, in the south of the country, for the caravan of the Dynamics for an agroecological transition in Senegal.
From February 7 to March 15, 2022, the Dynamics for an Agroecological Transition in Senegal (dyTAES) – a network that federates most of the country's agroecological actors – has undertaken a large caravan to meet Senegalese farmers.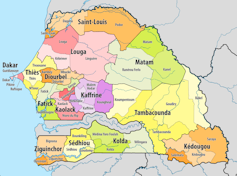 After the Niayes, North-Senegal and Groundnut basin, caravanners stopped in the department of Bignona in Lower Casamance.
Here, young people are looking for a future and are hesitating between emigration and returning to the land.
The difficult return of emigrants
Through hard work, Ousmane Sambou has succeeded in a challenge that many thought was impossible: transforming 1,5 hectares of barren wasteland into a verdant and productive orchard. The lime and orange trees are still young, but they will soon provide a stable income for the young man, his wife and their newborn child.
Ousmane Sambou has come a long way, however. Like many young people from Lower Casamance, he had decided to flee a world that he considered to have no future, trying everything for everything on the roads of exile. But his trip to Europe turned into a nightmare when he fell into the hands of a malicious Libyan group. Rescued by a United Nations program, Ousmane Sambou managed to return home in 2016. Since then, he has been fighting to rebuild and move forward:
"What I experienced there, it is better that you do not know…"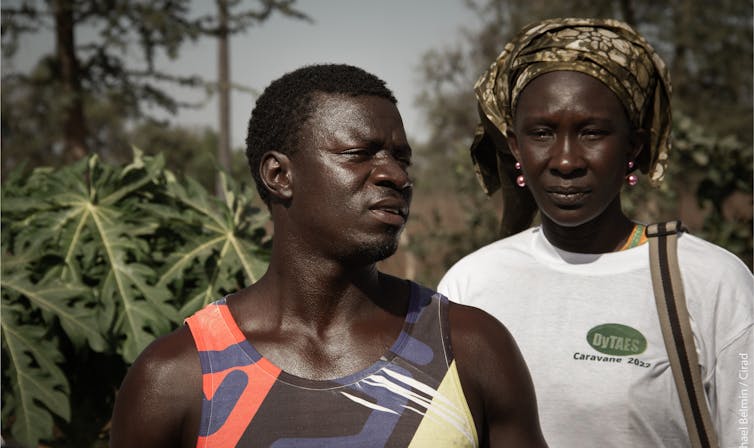 The group of DyTAES visitors silently listen to her story, their eyes reddened with emotion. Dean Abdou Hadji Badji, who guides the visit, explains that the case of Ousmane Sambou is not exceptional.
In Lower Casamance, as everywhere in Senegal, young people are turning away from agriculture to try their luck in the city, in the mines, or on the emigration routes. This phenomenon is the result of the high rate of rural poverty and the strong constraints that weigh on Senegalese agriculture: difficulties in accessing land, low-productivity and undervalued crops, degradation of soil and water resources, etc. The vocations crisis also reveals an image problem vis-à-vis the profession of farmer.
Faced with the disinterestedness of young people, the Senegalese state has created agricultural training programs, employment agencies and funds. But the needs remain strong. The rural exodus and clandestine emigration are still far from being stemmed.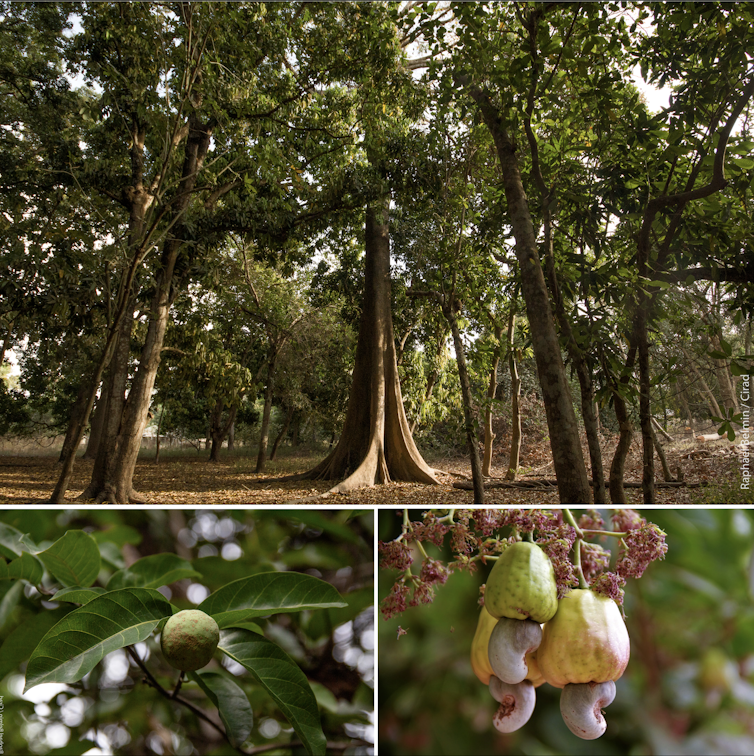 When the nourishing forest offers its last fruits
The renunciation of Casamance youth is rooted in the rapid and widespread degradation of agroecosystems. In the past, the region was full of natural wealth.
Lower Casamance is a tropical zone with a high forest density which benefits from abundant rainfall. Located in the south of Senegal, between the Gambian enclave and Guinea-Bissau, the region is irrigated by the waters of the Casamance River which opens into a delta towards the ocean.
In the river valleys, the Diola communities still practice traditional rainfed rice cultivation. On the plateaus, there are crops of dry cereals, market gardening and agroforestry systems of gathering (cashew trees, mango trees, citrus fruits, oil palms, etc.).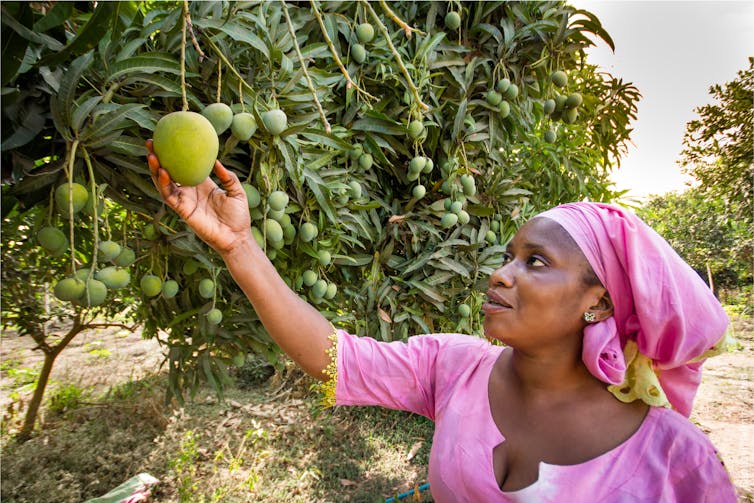 Like everywhere else in Senegal, Lower Casamance is bearing the brunt of the impacts of climate change. The rise in the level of the oceans leads to coastal erosion, degradation of the mangroves and marine intrusions which lead to the salinization of waterways, groundwater and certain rice fields.
The armed conflict that started in 1982 also penalized agricultural, forestry and fishing activities. It has led to population displacements and a sharp decline in economic activity, particularly tourism. Poverty and food insecurity have made communities particularly dependent on forest products. This, in turn, has contributed to increasing deforestation.
The forest cover in Casamance is now seriously threatened by clearing, bush fires and illegal logging.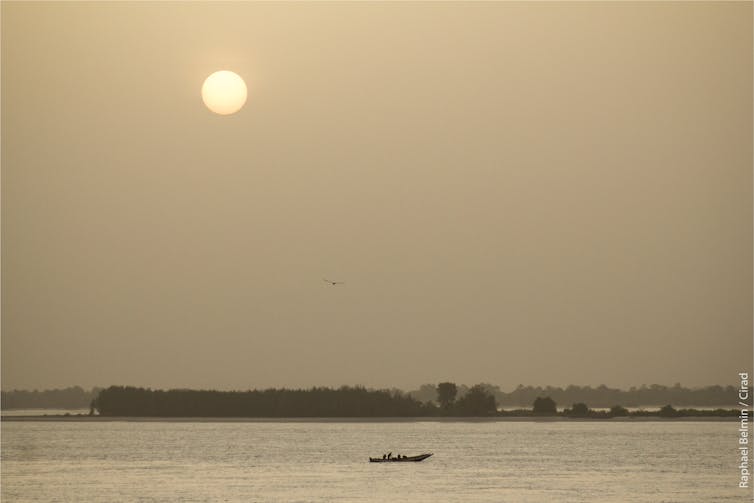 Agroecology, an alternative to "retain" young people
In Lower Casamance, several projects carried out by civil society organizations support young people in their (re)integration through agriculture. The latter benefit from training, support and sometimes even financial support to develop land and install a well and a water pump.
Samba Sow, a former migrant now living in agriculture, benefited from the Terre et Paix project, which trained him and financed him to the tune of 1 FCFA (about 900 euros). Invited to a workshop by DyTAES, he appealed to the authorities of Senegal:
"Thanks to agroecology, we can prevent other young people from leaving or pouring into terrorism or rebellion. »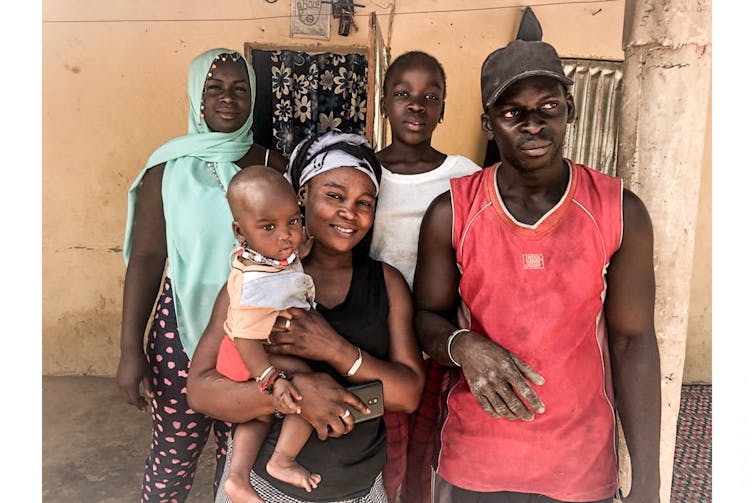 Game-changing training initiatives
On the outskirts of the town of Bignona, the Émile Badiane agricultural technical school works to prepare future senior managers in agricultural and rural development.
The only agricultural high school in Senegal, it has already trained 16 groups of agricultural engineers. The establishment also offers BTS, CAP or baccalaureate training, thus preparing young people to run a farm or an agri-food processing unit. For Ibrahima Abdoul Aziz Ficou, director of the high school, these professional training courses help to stabilize young people in the region:
"We fight against school dropout and illegal emigration by offering short vocational qualification courses. »
The school supports the integration of new graduates thanks to an incubation plot and support in obtaining land.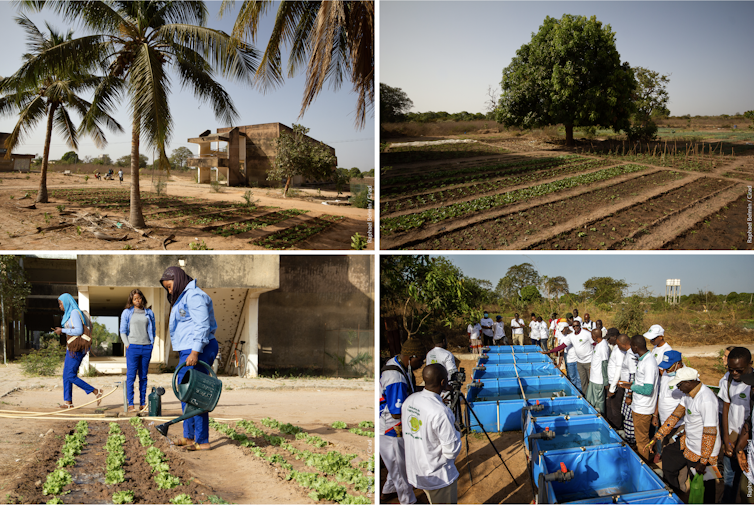 About thirty minutes from the town of Bignona, at the end of a long laterite track, the agroecological farm-school Eco From Africa more and more talk about her.
Founded in 2016 by Clément Sambou, this holistic design farm serves as a training support for many apprentices from the Émile Badiane high school and other training centers in the country. It develops diversified activities ranging from agroforestry to livestock through market gardening, beekeeping and community awareness.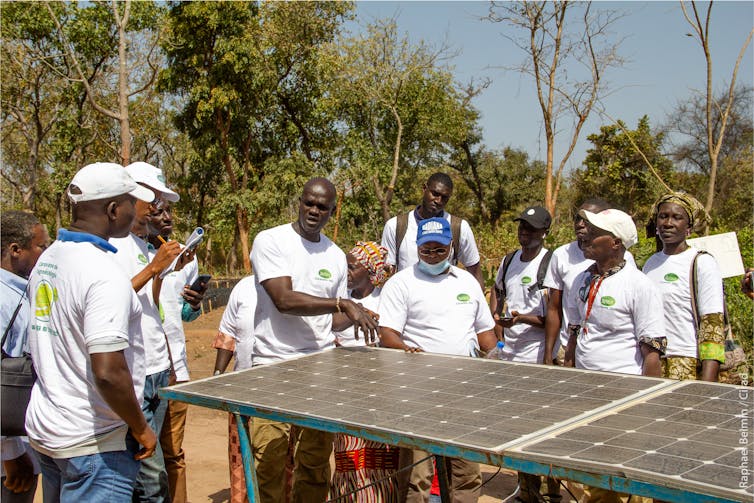 Bignona on the way to agroecology
The passage of the DyTAES caravan in Lower Casamance was an opportunity to celebrate the official launch of the Dynamics for a Local Agroecological Transition (DyTAEL) of Bignona.
The DyTAELs offer local frameworks for political dialogue and strategic planning in terms of agroecological transition. These are pilot territories, life-size laboratories that will allow experimentation with new ways of producing, exchanging and consuming. This new DyTAEL aims to reverse the process of degradation of natural resources by making Bignona an entirely agroecological department by 2036 and classified as a UNESCO World Heritage Site.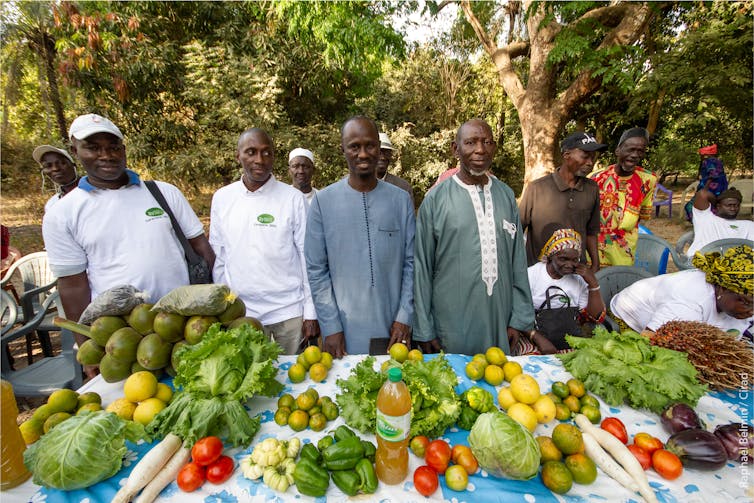 Next stage of the caravan: Upper Casamance and eastern Senegal to tackle the problem of deforestation.
---
Laure Brun Diallo (Enda Pronat) and Sidy Tounkara (IPAR) are co-author and co-author of this article.
Raphael Belmin, Researcher in agronomy, photographer, hosted at the Senegalese Institute for Agricultural Research (ISRA, Dakar), CIRAD and Marie Liesse Vermeire, Researcher in soil ecology, CIRAD
This article is republished from The Conversation under Creative Commons license. Read theoriginal article.